This is pretty much the same info that is on the NF forums, but Ill post it here anyway. You may be able to fix your problem of crashing when entering a game with this.
Right click your Navyfield shortcut, go to properties.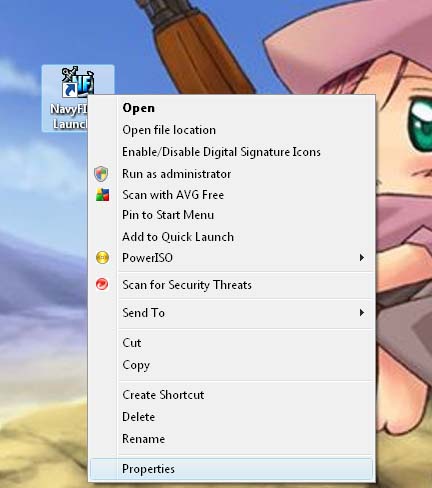 Once there go to the compatibility tab, and set windows 98/ME and make sure compatibility mode is selected.
Also check the boxes "disable desktop communication," "disable visual themes," and "Run as admin."